001.
Introducing Ear (1).
Ear (1)
Ultra light at 4.7g
Powerful 11.6mm speaker driver
Sound by Teenage Engineering
Active Noise Cancellation
Up to 34 hours of listening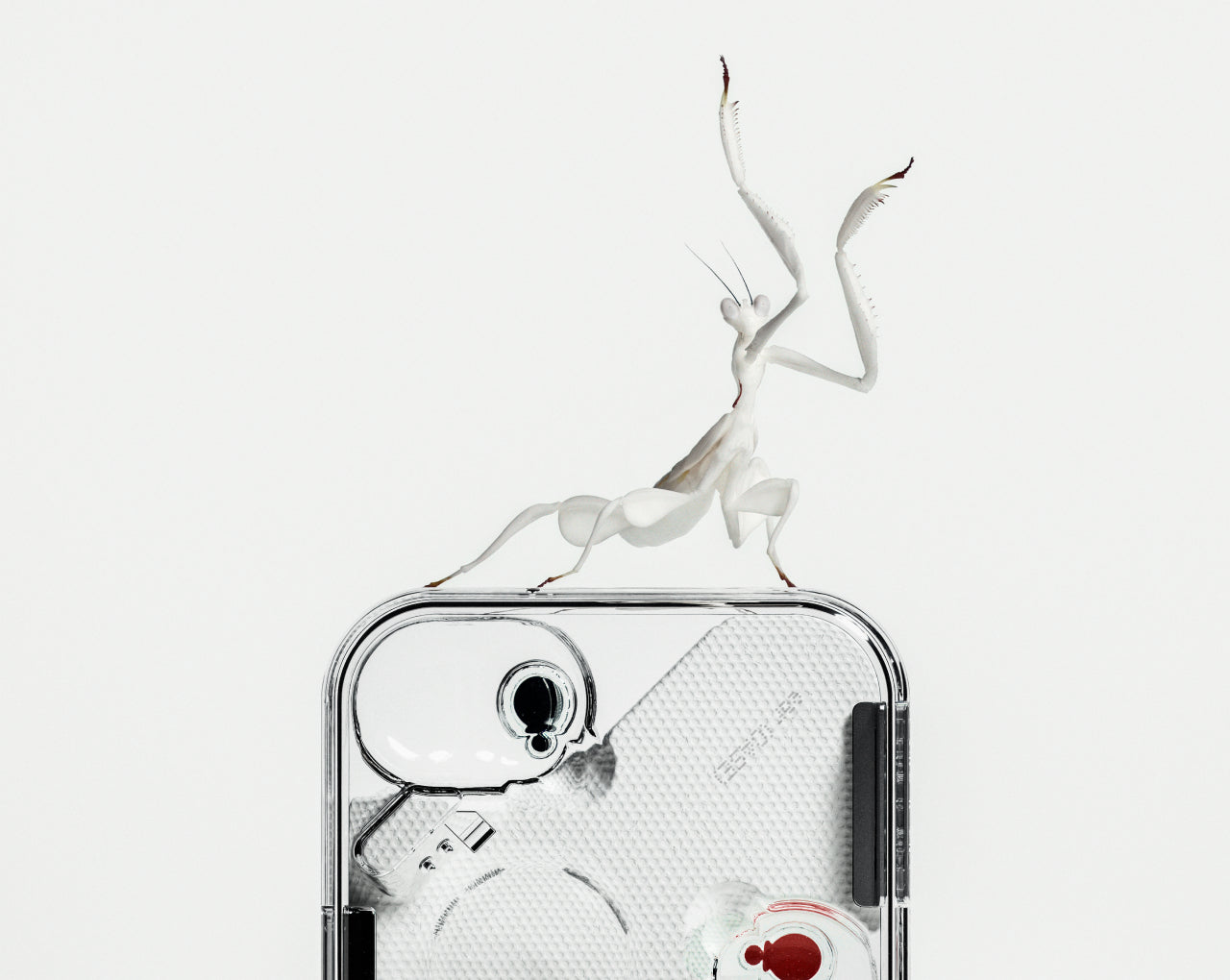 Transparent design
We believe in windows, not walls. We gave Ear (1) transparent veneers to highlight and celebrate the craftsmanship underneath, and reveal the raw beauty of our technology.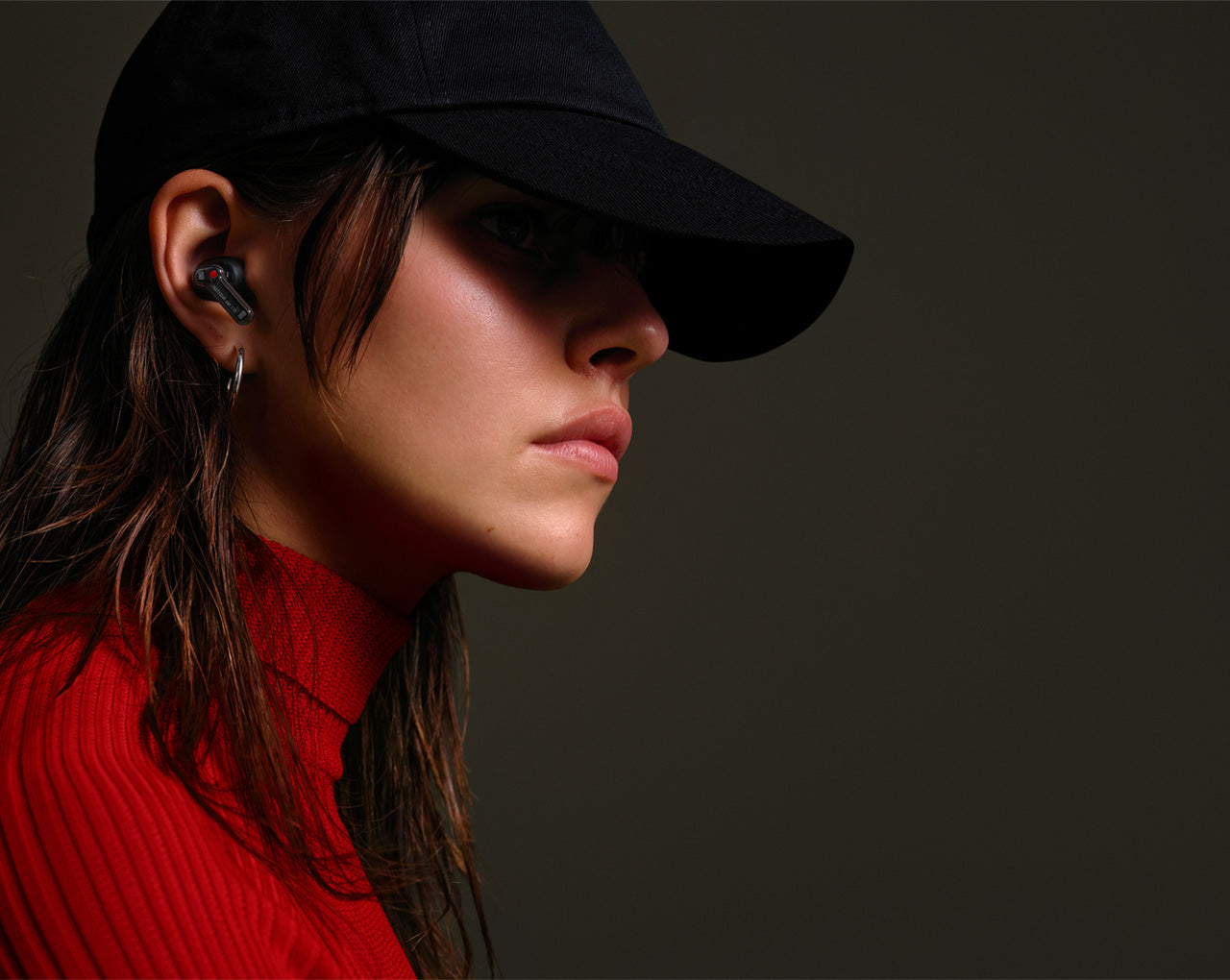 Active Noise Cancellation
When you want peace and quiet, switch on active noise cancellation to capture and cancel unwanted background noise. Great for airplanes or at the office. When you want to let the world back in, transparent mode brings your surrounding noise back with just the touch of a button.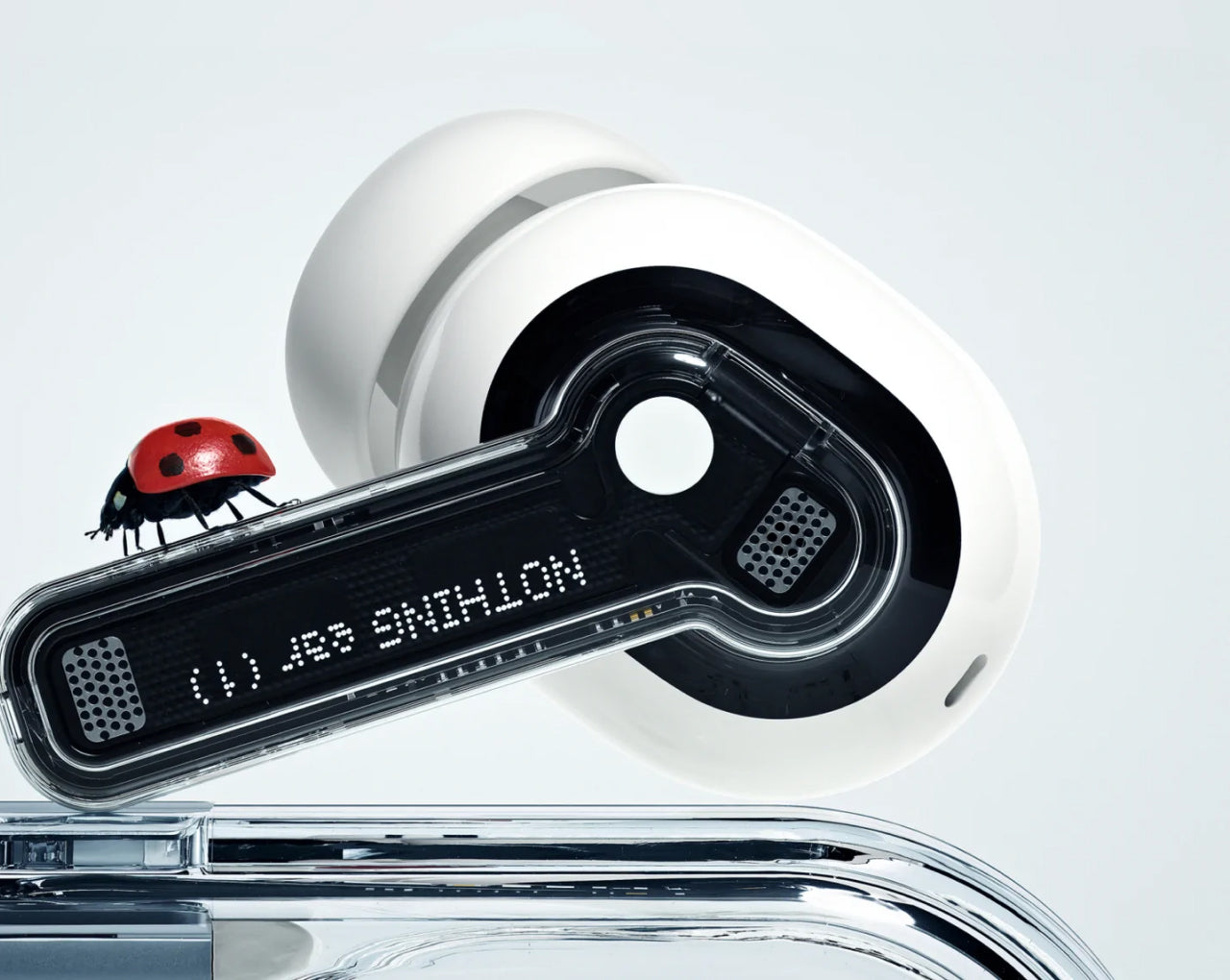 Sound
We've cleared the way for superb sound, voice, and connectivity. An 11.6mm dynamic driver and spacious air chamber provide advanced bass, mid, and treble performance. All tuned by the audiophiles at teenage engineering.
Clear Voice Technology
Nothing Ear (1) uses Clear Voice Technology and three high-definition mics to make sure you come through sounding like you. As you speak, advanced algorithms reference a million voice and sound combinations (even winds up to 40 km/h) to isolate and amplify your voice for remarkable accuracy.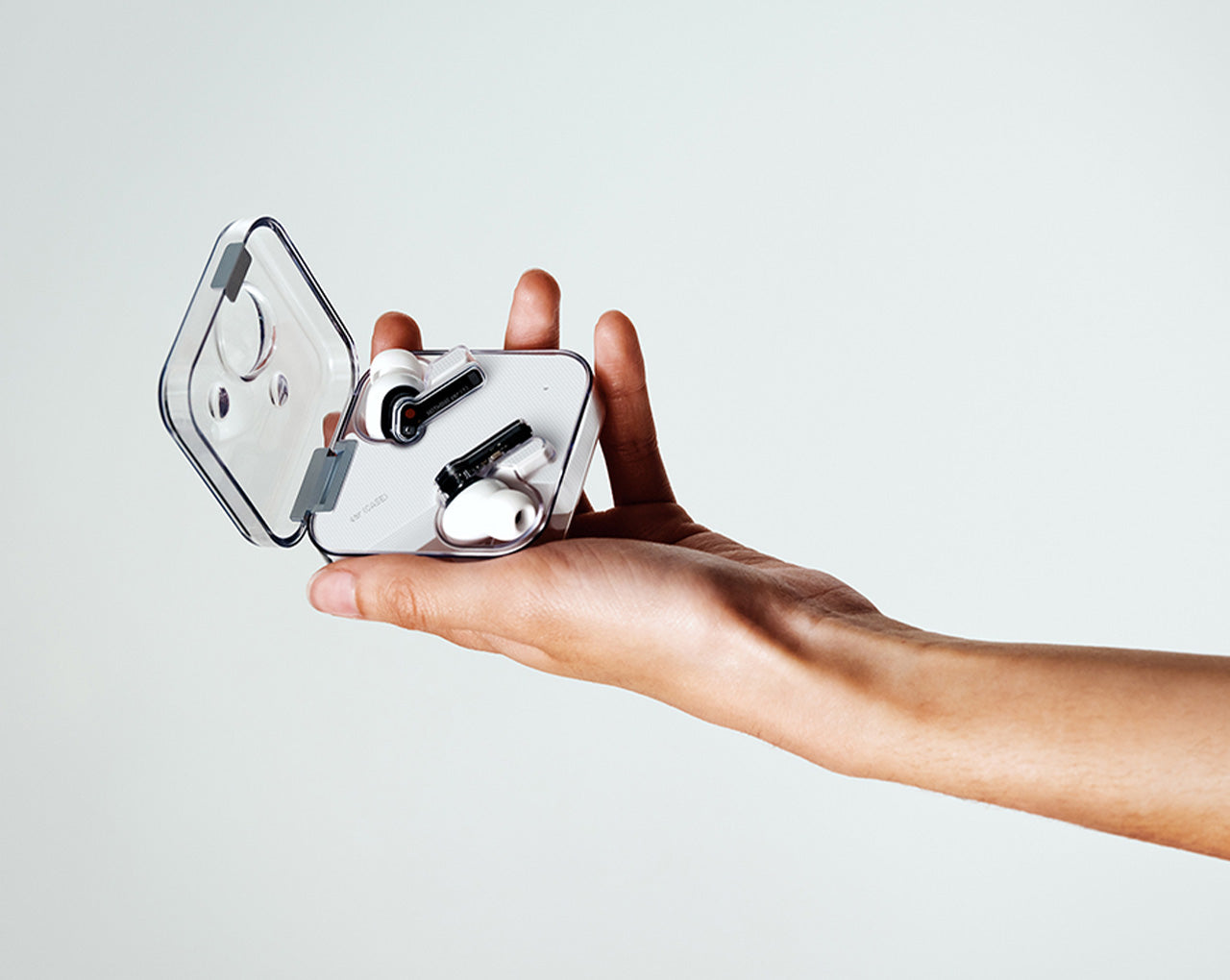 Battery
Get 5 hours of listening time with the earbuds and 34 hours with the case. The compact, elegantly-engineered power case charges wirelessly and charges your earbuds fast.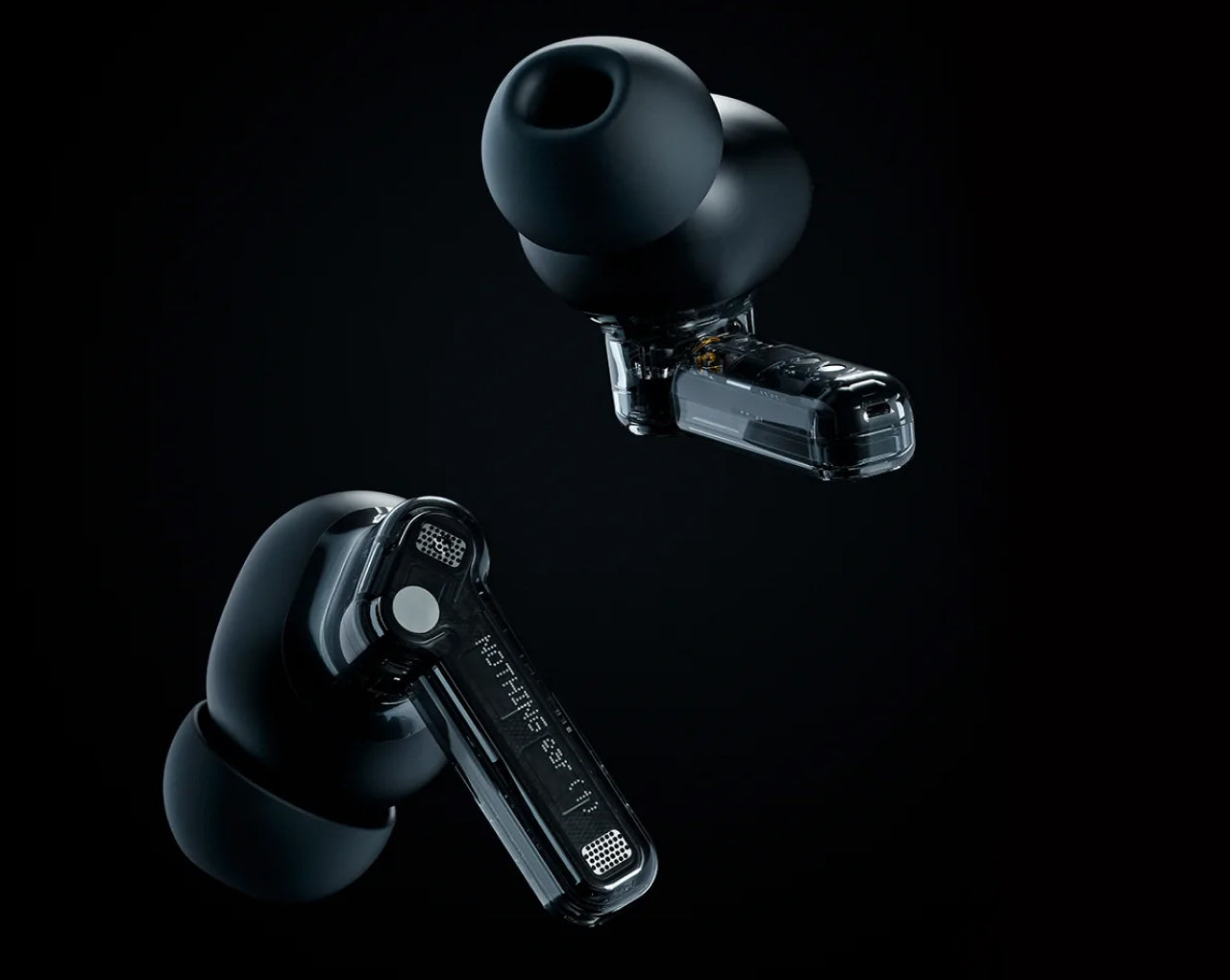 Lightweight
Weighing in at just 4.7g, each earbud offers supreme comfort with pressure-relieving vents, ergonomic design, and three liquid silicone tips to customise your fit. You might forget you're wearing them, and that's the point.
Customisations and settings
All device settings are integrated into Phone (1) . Customise equalisers, gestures, Find My Earbud, and more in Device Details via Quick Settings. If you have another Android or iOS device, download the Nothing X app to access the same features.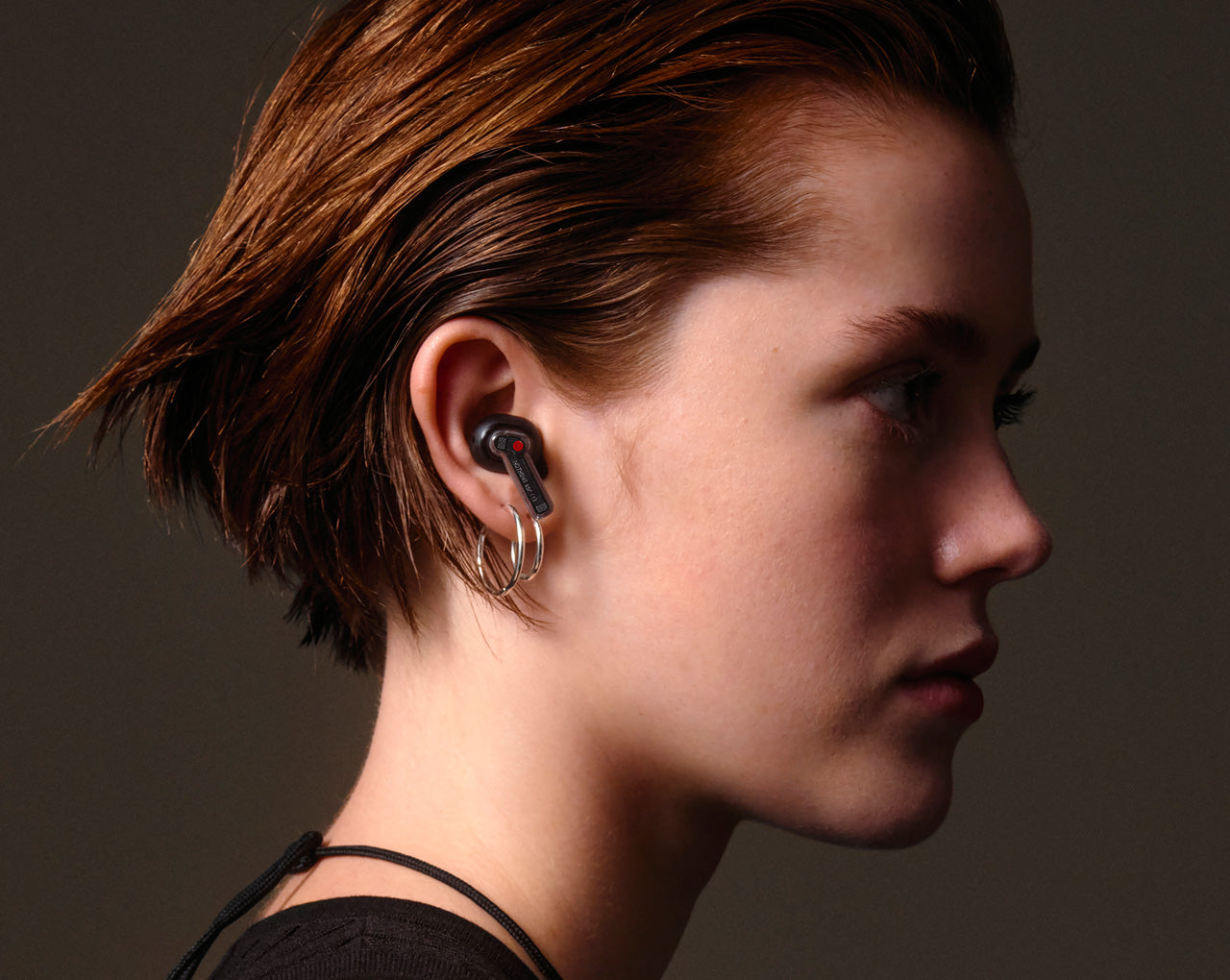 Features
Each earbud features a composite mesh design for improved sweat and water resistance with an IPX4 rating.

Pause music or video automatically by removing an earbud. When you're ready to play, just pop it back in.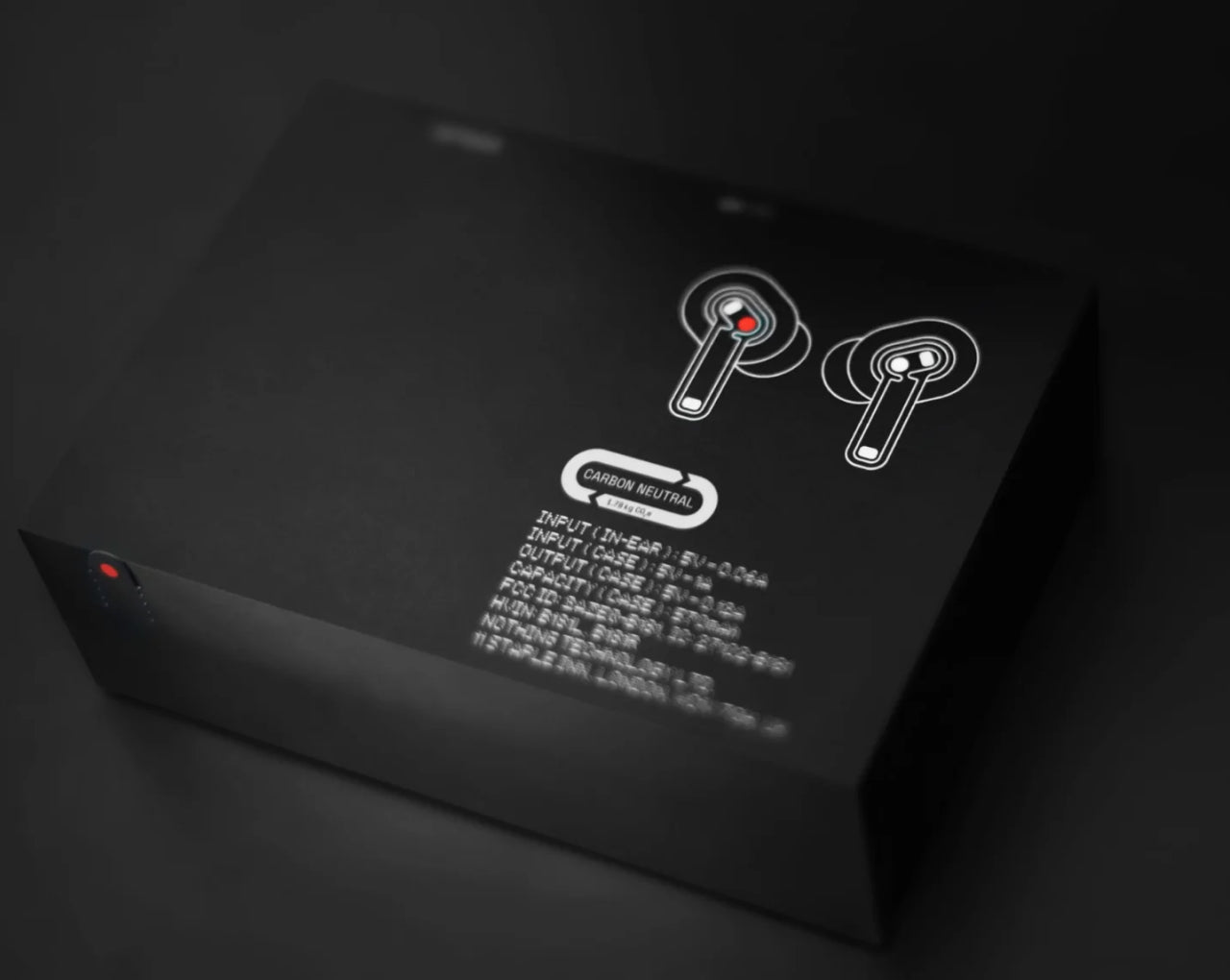 Carbon neutral
Better products means doing better. We started by working with internationally recognised third parties, like Geneva-based SGS, to assess Ear (1)'s environmental impact. To neutralise its 1.78kg carbon footprint, we adopted renewable energy certificates for the manufacturing process, then purchased additional carbon credits from Verified Carbon Standard to offset the remaining emissions.